Development
Our sister company Atlas Development is focused on construction of new commercial and residential projects, conversion of buildings or their renovation. We Also provide expert advice for smaller development companies. Our years of experience allow us to see opportunities where others may not see them.
Bílá Skála residence
Experience life in a peaceful and private apartment building with just a few neighbors. Discover the magic of Liben, an idyllic residential villa neighborhood. The newly reconstructed functionalist villa Bílá Skála consists of ten apartment units that offer the highest levels of privacy and relaxation. Enjoy the cycling paths along the Vltava River, and immerse yourself in the beauty of the surrounding nature. Main roads and freeways in close proximity to Bílá Skála provide convenient access to the city center. Bílá Skála is a lucrative investment opportunity that provides first-class living along with financial security for your future.
Atlas Court, Prague 8 - Libeň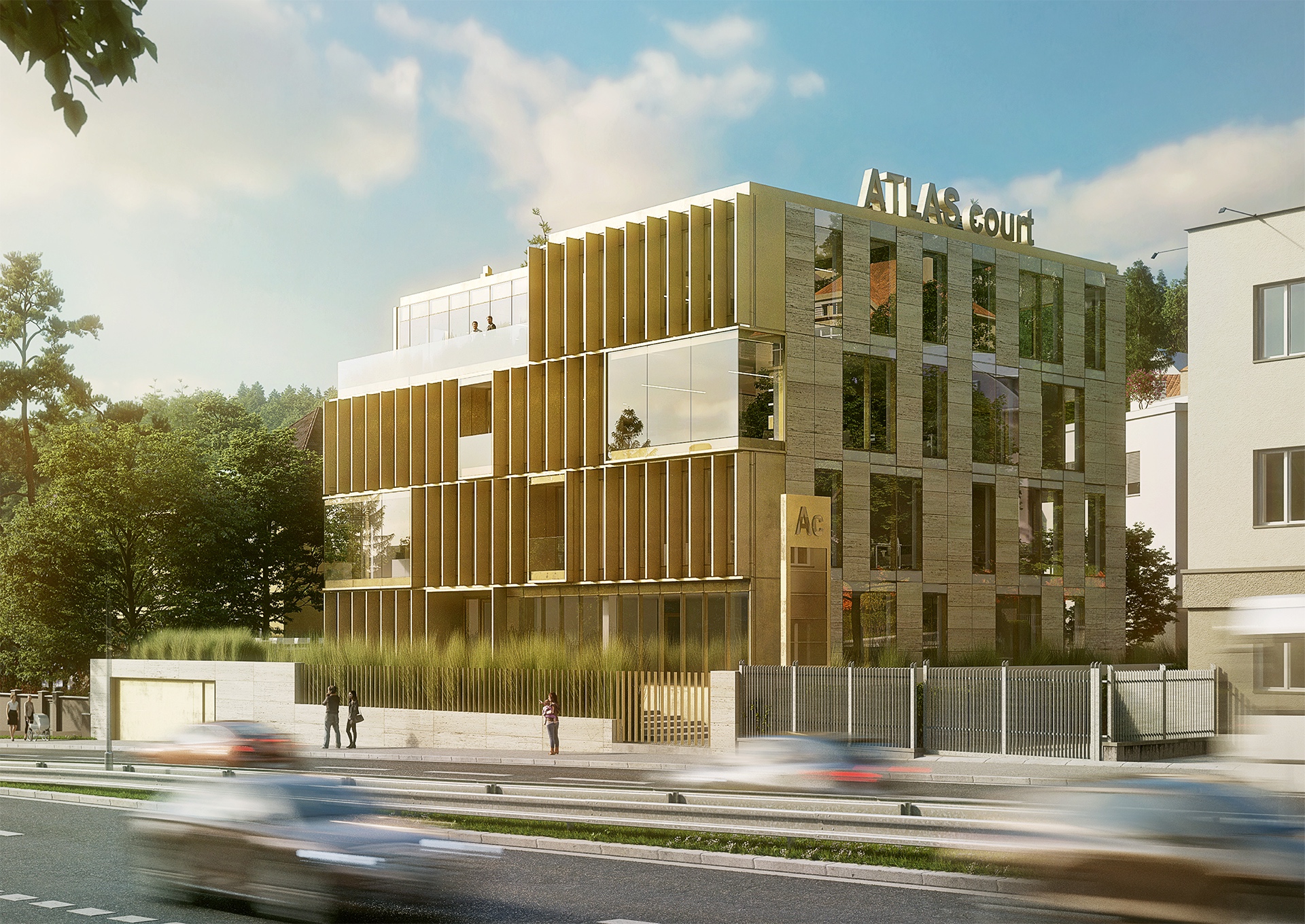 The Atlas Court is an unique project by its position and visibility from the main route on the D8 motorway - a street in Holešovičky in the north of Prague. It is an "A-Class building" with a high standard of exterior and interior layouts. The project is currently being prepared for construction. The project also includes the Villa Na Úbočí, designed by Josef Fuchs, a prominent architect and co-author of the Veletržní palác. We managed to reconstruct the villa extremely sensitively, while fully respecting and preserving the original architectural style with all its details.
Atlas Arbes, Prague 5 - Smíchov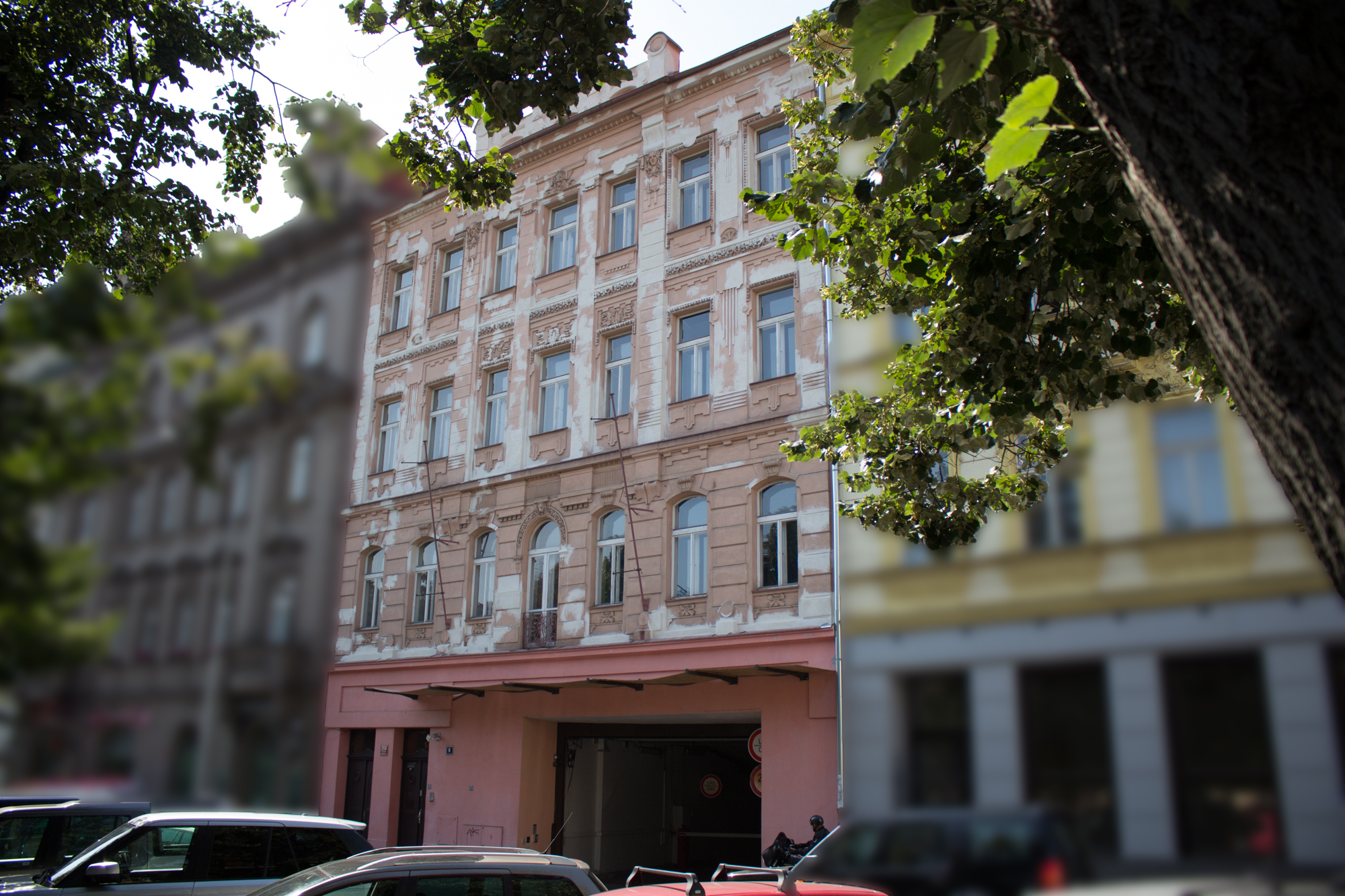 Atlas Arbes is a new project of an apartment building being built in a historical building of an old hotel. The builidng is located on Arbes square in Prague 5 Smíchov right beside a lovely park. We will be renovating the building respecting all its historical values and building new apartments for long term renting. You are going to have Petřín, river Vltava, city center or parks close by so you can enjoy all the city of Prague can offer.
Apartment building, Prague - Troja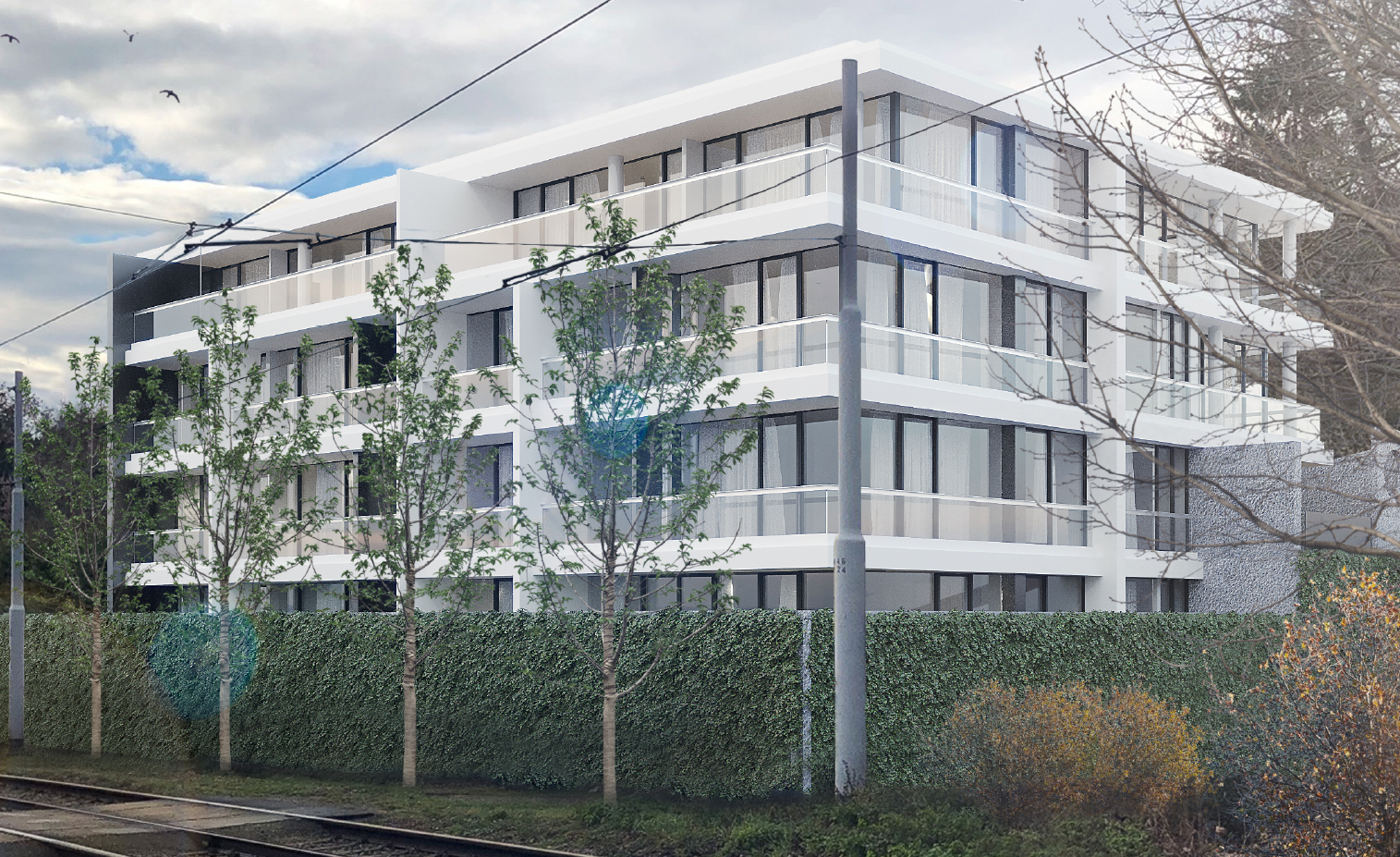 Apartment building Trojská is located in a calm and beautiful neighborhood of Troja. It is a modern apartment building with 18 apartments that are going to be sold. Modern living, abundance of parking space, beautiful nature, peaceful Troja - this is what you can imagine under project Trojská. You will be able to choose from apartments ranging from 60 m2 to 135 m2 with different layouts and benefits.
Chateau Troja Residence, Prague 7 - Troja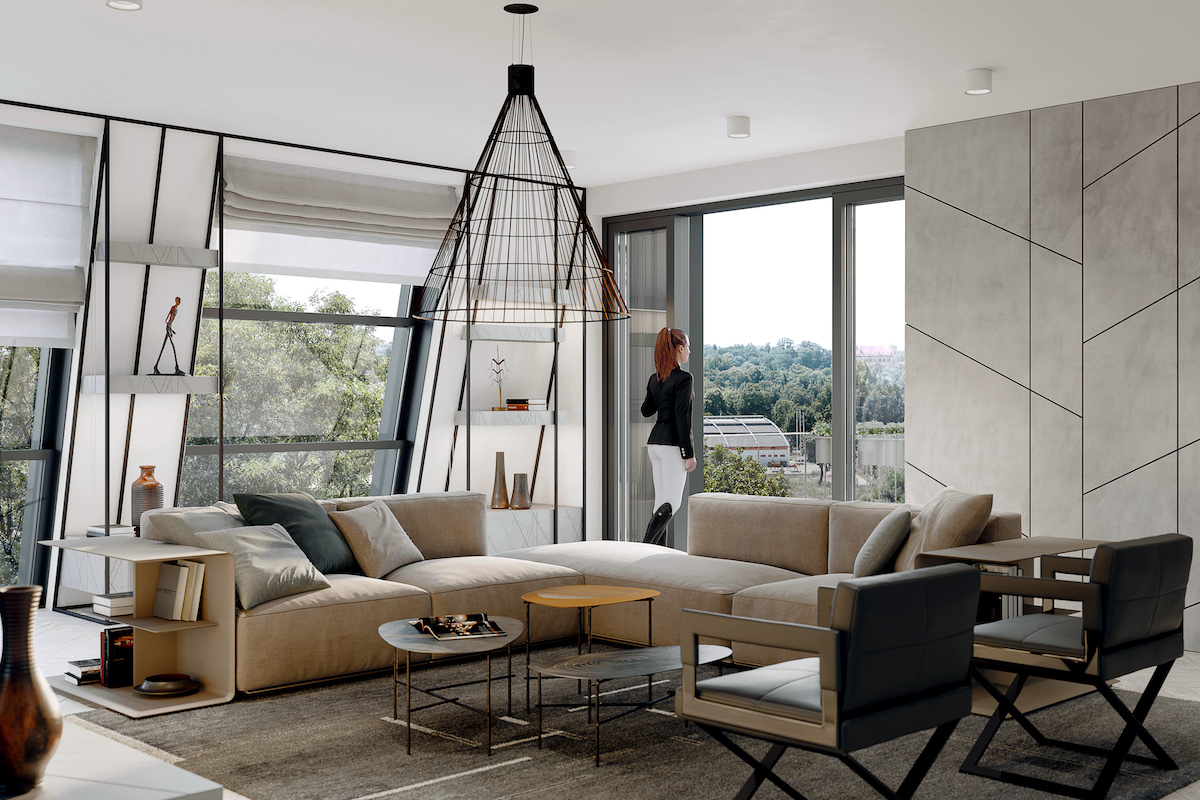 The historic villa, which was originally the administration building of Troja Castle, has been precisely renovated and offers everything that belongs to the today's luxury living. It is a villa, a historic baroque chateau and an atypical penthouse in one. Located in a renovated Classicist house with arcades, it offers the best view of Troja Castle and gardens
Villa Na Úbočí, Prague 8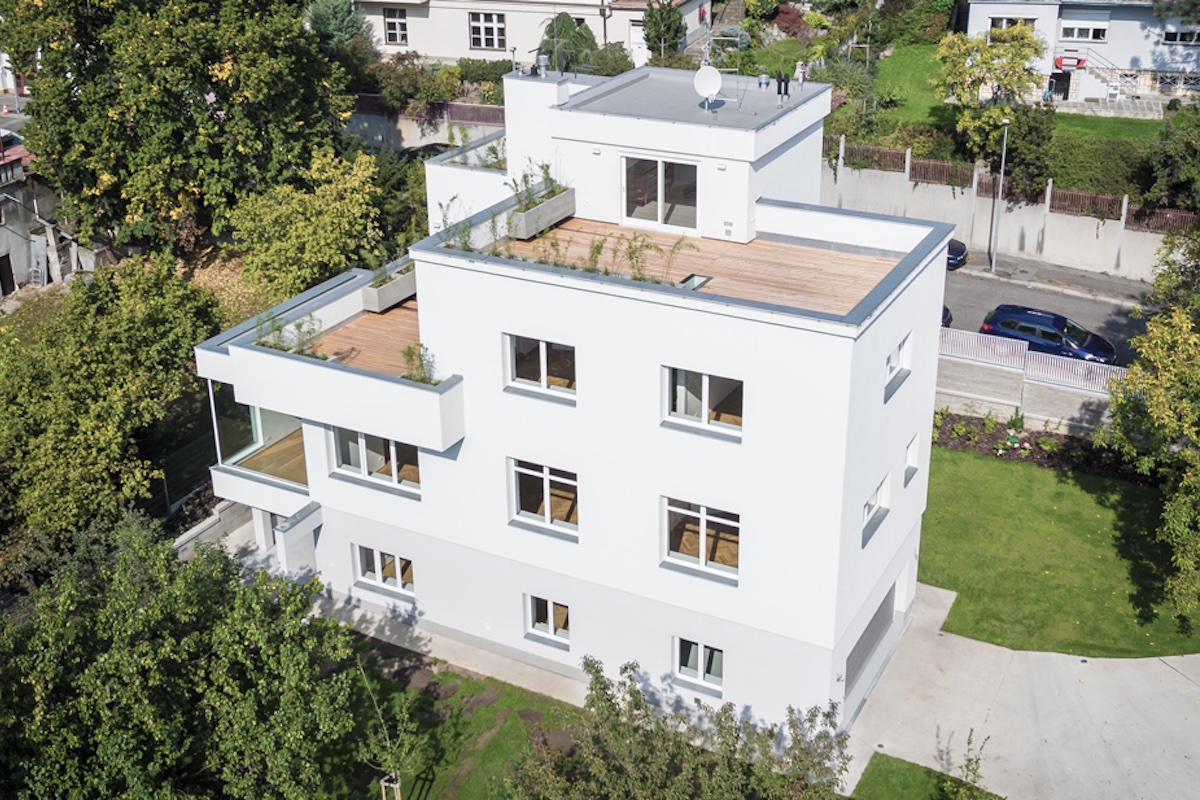 Our renovated villa "Na Úbočí" is an architectural gem located in Prague Libeň. The villa is built in eternally modern style, designed by a prominent architect and co-author of the Veletržní palác Josef Fuchs in 1929. It is a typical example of the maturity of his functionalist thinking. During the repairs, the original architectural style was respected and preserved completely, even with all the smallest details.The interiors of the villa offer the opportunity to use the luxury of modern technology.
Residence Jilská 2, Prague 1 - Old Town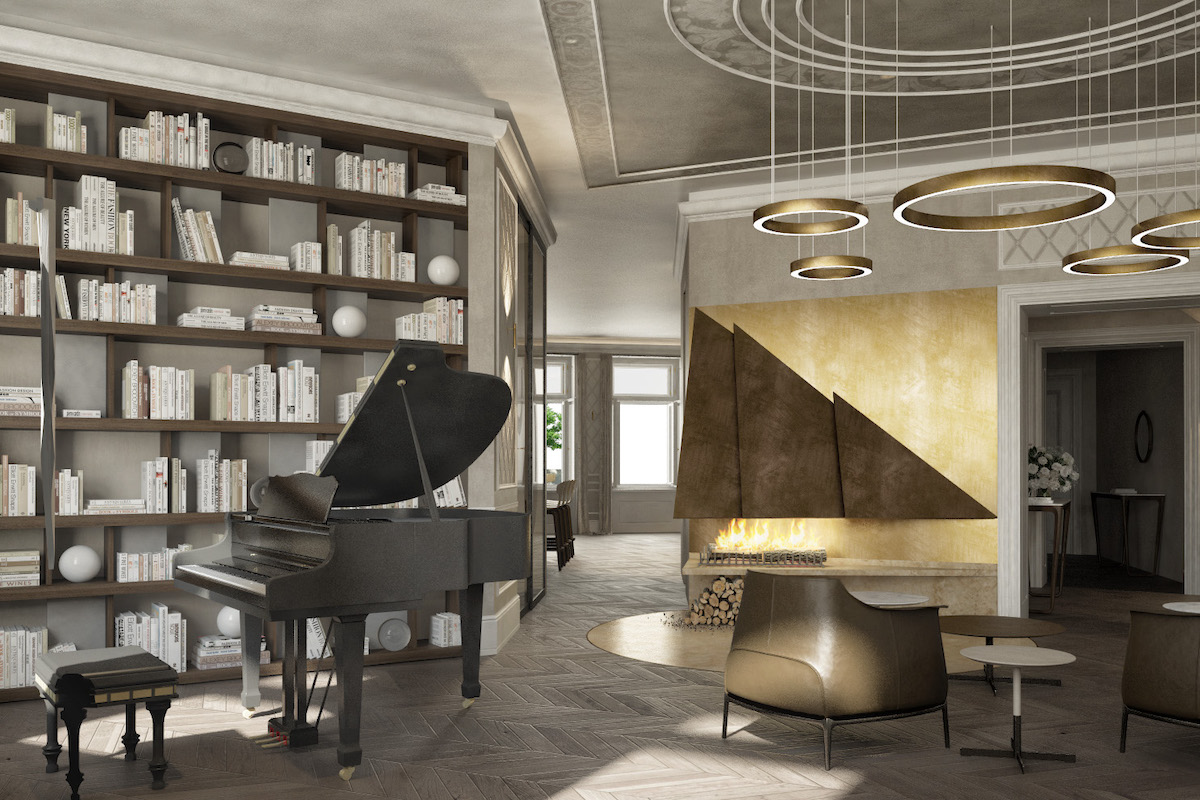 Jilská 2 residence combines modern comfortable living with the preservation of details from its rich history. It was designed by the leading Czech architect Antonín Wiehl. The building was built in 1889 in the Neo-Renaissance style and is situated in the historical center of Prague. The building has witnessed a number of important moments in its history - it was the home of one of the greatest Czech artists, Mikoláš Aleš, or the meeting place of Franz Kafka and Max Brod.
ep.cz processes information about your visit using cookies to improve site performance, facilitate social media sharing and offer advertising tailored to your interests. By continuing to browse our site, you agree to the use of these cookies. For more information see our
Privacy & Cookie Policy
.